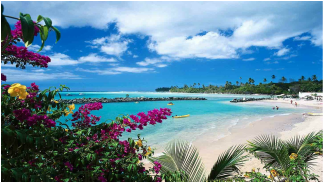 ​
MEMBERSHIP RENEWAL NOTICE
October 20, 2017
Dear Members and Friends,
This is a gentle reminder that your 2017-2018 Trinidad and Tobago Association of Ottawa (TTAO) membership is up for renewal.
The current membership period runs from September 1, 2017 to August 31, 2018. E
xisting members, as well as those interested in becoming members, should
complete the fillable Membership Form and mail it to the address indicated at the bottom of the form. As an alternative, upon completion you can scan the form and email it to tandtassociation@gmail.com.
A copy of the Membership Form is also enclosed for your convenience.
With regard to the membership fee, the cost is $ 20.00 for an individual membership and
$ 40.00 for a family membership. Cheques or money orders should be made payable to The Trinidad and Tobago Association of Ottawa and mailed to the address indicated on the membership form. Cash payments can be provided to any member of the executive or you can call 613-834-1718 to make arrangements for delivery. The TTAO is also pleased to announce that they now accept Interac e-Transfer so you can use this form of payment, with tandtassociation@gmail.com
as the contact.
The continued success of events hosted by the TTAO is contingent upon your support so we highly encourage you to join the association or renew your membership as soon as possible.
Thank you.
Molly Taitt
Chairperson
TTAO Membership Committee